Our mission is to burst bubbles. By enabling people who think differently to safely exchange ideas and perspectives, we have the goal to increase mutual understanding while providing actionable insights on sentiment and attitude.
It all started with…
… the moment that the word 'filterbubble' entered our collective vocabulary. For us that was 2016, and the prime reason to launch the platform Waaromkiesjij.nl ahead of the Dutch national elections of 2017. As an answer to growing societal polarization the aim was to turn the filterbubble inside out, and facilitate low-threshold discussions between citizens who thought and voted differently. Its success led to a second edition in 2021, when more than 300.000 Dutch voters visited the platform, national media covered the efforts extensively (see examples of appearances in Dutch here and here), and users overwhelmed our team with testimonials of inspiring experiences. Moreover, academic research confirmed that the platform did what it was supposed to do: decrease polarization and increase mutual understanding between people.
These results led to the start of Civinc in the fall of 2021 with the aim to further develop this method and technology for organizations and education. Civinc's mission has since been featured in the Algemeen Dagblad, a Dutch national newspaper (see here).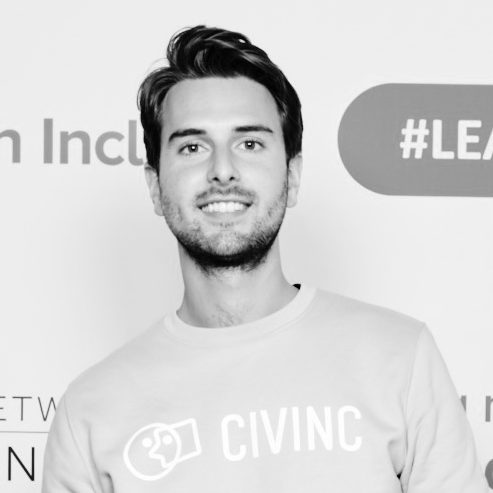 Jochem Toolenaar
Founder and tech lead
Isabel Veninga
Research and Project Management
Get in touch. Request a demo.