Betrek veilig alle perspectieven bij de onderwerpen die er toe doen. Voor authentieke gesprekken, meer wederzijds begrip, en beeld bij wat er écht speelt.
"Mensen stellen zich open en zijn zichzelf. En dat is prachtig."
"Een eye-opener met persoonlijke reflectie als resultaat"
"Ik ben nog nooit zo open geweest met collega's"
"Ik heb er van genoten. Het was boeiend, rauw, direct, zonder jargon. Authentiek."
"Het sociale filter is weg, dus je kan echt zeggen wat je denkt!"
"Erg leuk om anoniem in gesprek te gaan. Er bleek dat er uiteindelijk meer overeenkomst was dan we oorspronkelijk hadden verwacht."
"Super fijn om een open gesprek te hebben! We kwamen ook op interessante ideeën."
"Je kunt een heel openhartig gesprek voeren. Zonder sociale barrières om de gewenste mening te uiten."
"Zeer verrijkend; had nog veel langer kunnen duren"
Wij geloven in de kracht van het verbinden van perspectieven
Onze missie is het mogelijk maken van betekenisvolle gesprekken tussen mensen met een ander perspectief. Zo halen we waarde uit verschil.
Authentieke uitwisselingen
Creëer de psychologische veiligheid waarbij deelnemers zich echt gehoord en begaan voelen, juist rondom gevoelige thema's
Wederzijds vertrouwen en begrip
Civinc is een wetenschappelijke onderbouwde methode waarbij deelnemers nader tot elkaar komen, als basis voor begrip en de-polarisatie
Beeld bij wat er speelt
Unieke data-inzichten helpen om de temperatuur te meten, de onderstroom te begrijpen en ideeën op te halen
Een platform om elk thema bespreekbaar en inzichtelijk te maken
Civinc is een chat-applicatie waarmee deelnemers met tegengestelde perspectieven in gesprek gaan in anonieme één-op-één discussies. Met Civinc betrek je mensen bij elk onderwerp op een veilige, schaalbare en meetbare manier.  
Ontwerp het gesprek
Organiseer op maat gemaakte sessies met toegsneden stellingen / vragen, en stimuleer dynamische gesprekken over de onderwerpen die er toe doen
Verbind perspectieven
Deelnemers geven hun mening op prikkelende stellingen/vragen, en worden in real-time gekoppeld in anonieme, één-op-één chats met iemand met een ander perspectief
Meet, interpreteer en besluit
Kom meer te weten over wat deelnemers drijft door geavanceerde data-analyse en rapportage, en leg de basis voor gerichte interventies en besluiten
Betrek de perspectieven van je medewerkers laagdrempelig bij belangrijke organisatievraagstukken. Gebruik Civinc als een veilige, schaalbare, en meetbare interventie om thema's zoals Diversiteit Gelijkwaardigheid en Inclusie (DEI), Cultuur en Verandering bespreekbaar te maken. Voor authentieke betrokkenheid, wederzijds begrip, en unieke inzichten in sentiment en ideeën.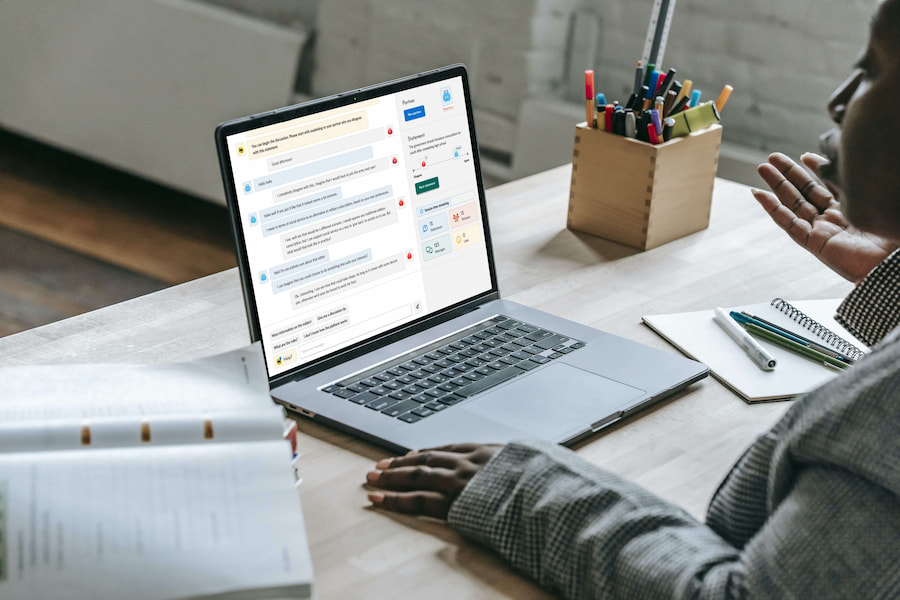 Civinc stelt docenten in staat om in een handomdraai discussie sessies op te tuigen in of tussen klassen. Zo maak je belangrijke maatschappelijke en vak-inhoudelijke thema's op een spannende manier bespreekbaar, en daag je jouw studenten uit hun mening te vormen in gesprek met elkaar!
Klaar om bubbels te doorbreken?
Then let's talk! We will gladly show you a demo and talk about how we can help you to connect perspectives. Contact us by filling out the form below, or shoot us a message directly at hello@civinc.co.