Breng diverse perspectieven samen binnen jouw organisatie of klaslokaal. Faciliteer veilige en schaalbare discussies tussen mensen met uiteenlopende meningen. Doorbreek bubbels, vergroot wederzijds begrip, en krijg uniek inzicht uit data voor betere beslissingen en beleid.
Het discussieplatform voor meer wederzijds begrip en inzicht
Civinc is een chat-applicatie waarmee deelnemers met tegengestelde perspectieven in gesprek gaan in anonieme één-op-één discussies. Met Civinc betrek je mensen bij elk onderwerp op een veilige, schaalbare en meetbare manier.  
Faciliteer het gesprek
Organiseer op maat gemaakte sessies voor gesprekken over de thema's die er toe doen
Verbind perspectieven
Deelnemers geven hun mening op prikkelende stellingen, en worden in real-time gekoppeld in anonieme, één-op-één chats met iemand met een ander perspectief
Begrijp wat er speelt
Kom meer te weten over hetgeen deelnemers drijft door geavanceerde data-analyse en rapportage, en leg de basis voor gerichte interventies en besluiten
Organiseer het gesprek tussen medewerkers met uiteenlopende perspectieven op belangrijke organisatievraagstukken, zoals Diversiteit & Inclusie, Verandermanagement of Strategie. Onze wetenschappelijk gevalideerde methode is zorgt voor meer betrokkenheid en wederzijds begrip onder deelnemers, en meer inzicht in hetgeen er écht speelt.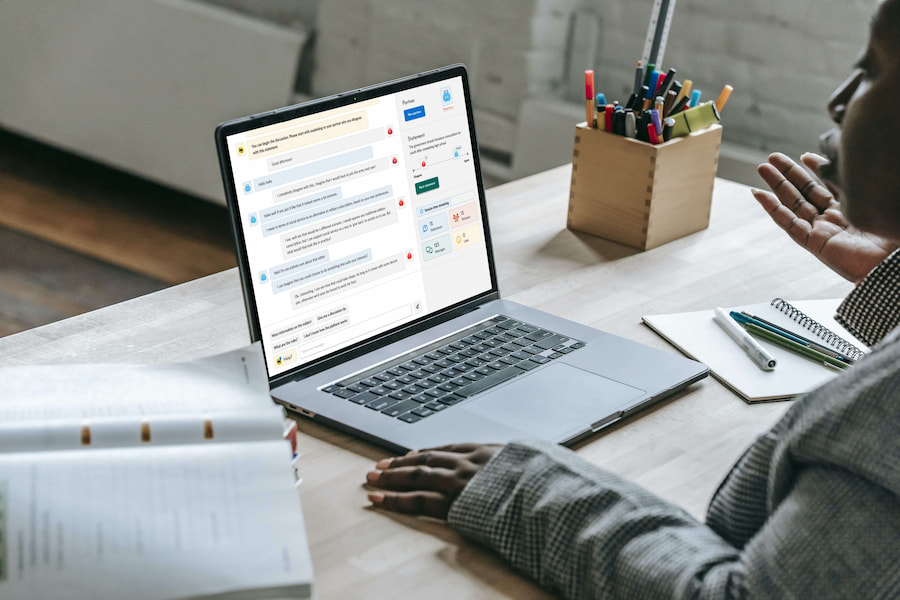 Civinc stelt docenten in staat om in een handomdraai discussie sessies op te tuigen in of tussen klassen. Zo maak je belangrijke maatschappelijke en vak-inhoudelijke thema's op een spannende manier bespreekbaar, en daag je jouw studenten uit hun mening te vormen in gesprek met elkaar!
Klaar om bubbels te doorbreken?
We bespreken graag hoe we daarin kunnen samenwerken en laten je graag een demo zien. Laat hieronder een berichtje achter of mail ons op hello@civinc.co.